Welcome to GAD Solutions
---
We provide geological information management and systems that enable the resources industry to extract value from quality data.
We combine our highly skilled people, existing solutions and innovative technologies to create a simple, sustainable and scalable product that meets the needs of junior, mid-tier and major resource companies.
---
To provide geological expertise and systems that empower the resources industry to extract value from quality data.
---
Provide fast and intuitive geological information management solutions…that just work.
---
Create and deliver innovative solutions and products that are driven by our customer's needs.
Our Operating Environment
---
We provide for companies that develop geological models, have regulated reporting requirements in a market sensitive industry and, whose challenges include:
Consolidating existing disparate data sets
Remote, often disconnected project locations
Extreme environmental conditions
Multiple large and complex data sets
Ongoing training of staff
Timely access to data
Our Operating Principles
---
We support companies by:
Being Industry experts in data validation and migration
Fortnightly planning, execution and review process

Collecting feedback from clients and acting upon it

Facilitating field testing and user training
User research 
Conducting formal project reviews
Timely turnaround of support tickets
Monitoring system and measuring reliability and performance
Tier 1
Global Mining Clients
Geological Database System Simplification
Client: South 32 Illawarra Coal
Scope: GAD Solutions worked with the Illawarra Coal Group on their existing geological database solution to streamline and optimised the system through removal of unnecessary objects, simplification of table structure and addition of data synchronisation features to allow transfer between field data collection units and master database. The project improved turnaround times between field logging and validated data being made available for resource modelling, reduced external support costs, and allowed Illawarra geologists to resolve common day to day data issues.
Site Support & Training
Client: BHP
Scope: GAD Solutions provided in-field assistance to the coal database team for implementing site support and database system training for geological staff.
Geological Database System Support & Development Work
Client: Freeport McMoRan, Margosa Graphite, South 32 Illawarra Coal
Scope: GAD Solutions provided geological data management and resources to help facilitate capture, loading and validation or data generated from large drilling campaigns across multiple projects, geological provinces and commodities. Where required, development work was carried out to store modern datasets generated by new technologies being utilised in the mining exploration industry.
Geology Mine Reporting & Reconciliation System
Client: Newmont Tanami
Scope: GAD Solutions developed the online Geology Mine Reporting  and Reconciliation System for the Tanami Operations. The project involved:
Consolidating underground Pitram and RIM to Mill haulage data from multiple sources into one centralised production database
Development of data entry forms for capturing forecast development, budgeted material movements, stockpile tracking and EOM stockpile & processing figures via the web interface
Development of operations dashboard, charts and reporting functions accessible via the web interface
Development of additional module to facilitate mine geological reconciliation and reporting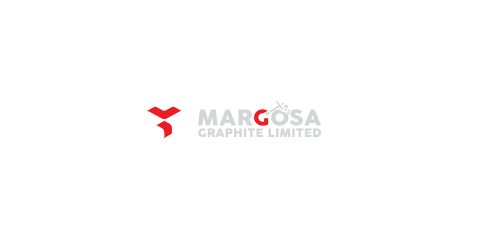 "GAD Solutions has provided an extremely high level of understanding with respect to what was required to implement and support a simplified structure."
BHP
"For remote data accessibility, GAD Solutions has the experience to get the job done."
Anon
"Requests have been met on time and within budget."
Anon
"GAD Solutions ability to be flexible in its work plan has been very helpful."
Anon
"GAD Solutions work in some of the World's most remote exploration areas."
Anon